Harvard Club of Central Florida
Young Professionals
it's time again for
First and Ten!
First and Ten events will take place the first week of the month and will cost $10.00.

Cocktails. Conversation. Art Appreciation.

The Alfond Inn Happy Hour and Contemporary Art Tour

Wednesday, August 2
Networking: 5:30 PM to 6:00 PM
Tour: 6:00 PM to 7:00 PM
The Alfond Collection of Contemporary Art at Rollins College is a collection with a point of view and a lesson not only in the art of our times, but also in social history, civic-mindedness, international affairs, and philanthropy, among others. A work in progress, the collection is the brainchild of Barbara '68 and Theodore '68 Alfond, noted art collectors and patrons of several art institutions.

A significant part of the Alfond Collection is on view at The Alfond Inn, a philanthropic boutique hotel located just a couple of blocks from campus and whose proceeds fund student scholarships. The works are part of the permanent collection of the Rollins Museum of Art; their presence at the Inn gives the museum the opportunity to expand its footprint and its teaching mission for the entire community.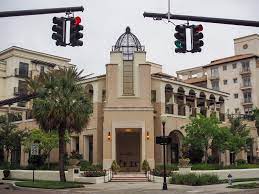 The Alfond Inn at Rollins College
300 East New England Avenue, Winter Park, Fl 32789

SPACE IS LIMITED!
Register TODAY if you plan to attend.

$10.00 per person (plus one allowed)
The cost of food and beverage will be the individual responsibility of each guest.

REGISTER HERE
Please note that sales are final. No refunds.

If you are unable to register via the Club's website, please email the Club Administrator at HarvardClubCF@gmail.com to be placed on the waitlist.
Parking:
Street parking is available on adjacent streets and in public lots, and valet is available at the hotel for a fee.