The Harvard Club of Central Florida
Cordially invites you to a world-class concert with a living room vibe.
Join us at Timucua's Arts Foundation
International Guitar Festival
Featuring
Classical guitarist, Carlos Serrano
Club Members will be VIP's for a night of exquisite classical guitar music at a venue truly like no other in Central Florida...and enjoy a private tour plus meet & greet with Benoit Glazer - Timucua's founder - who created this space after moving to Orlando to help lead Cirque Du Soleil.
The Harvard Club of Central Florida is offering members limited d

iscounted tickets and

reserved VIP seating for this performance

thanks to the generosity of HCCF's

Vanaja Ragavan.
Get your tickets before they sell out!
Saturday, August 26
7:30 - 9:00 PM
Consider beginning your evening at 5:30 pm and enjoying dinner with fellow alumni at
Delaney's Tavern
(optional but recommended).
For dinner reservations, please contact the Club Administrator, Tricia Wansor, at

HarvardClubCF@gmail.com

or 954-914-3148.
The RSVP button below will redirect you to Timucua's website to purchase your tickets. Please copy and paste the directions below before you click the RSVP button.

On Timucua's website, scroll down to the bottom of the screen and CLICK "Add an Offer Code"*.

Enter

"HARVARD" to receive discounted tickets for the VIP seating block.
*Enter the code first to unlock the discounted General Admission ticket price, then choose the number of tickets needed



Timucua Arts Foundation


2000 South Summerlin Avenue
Orlando, FL 32806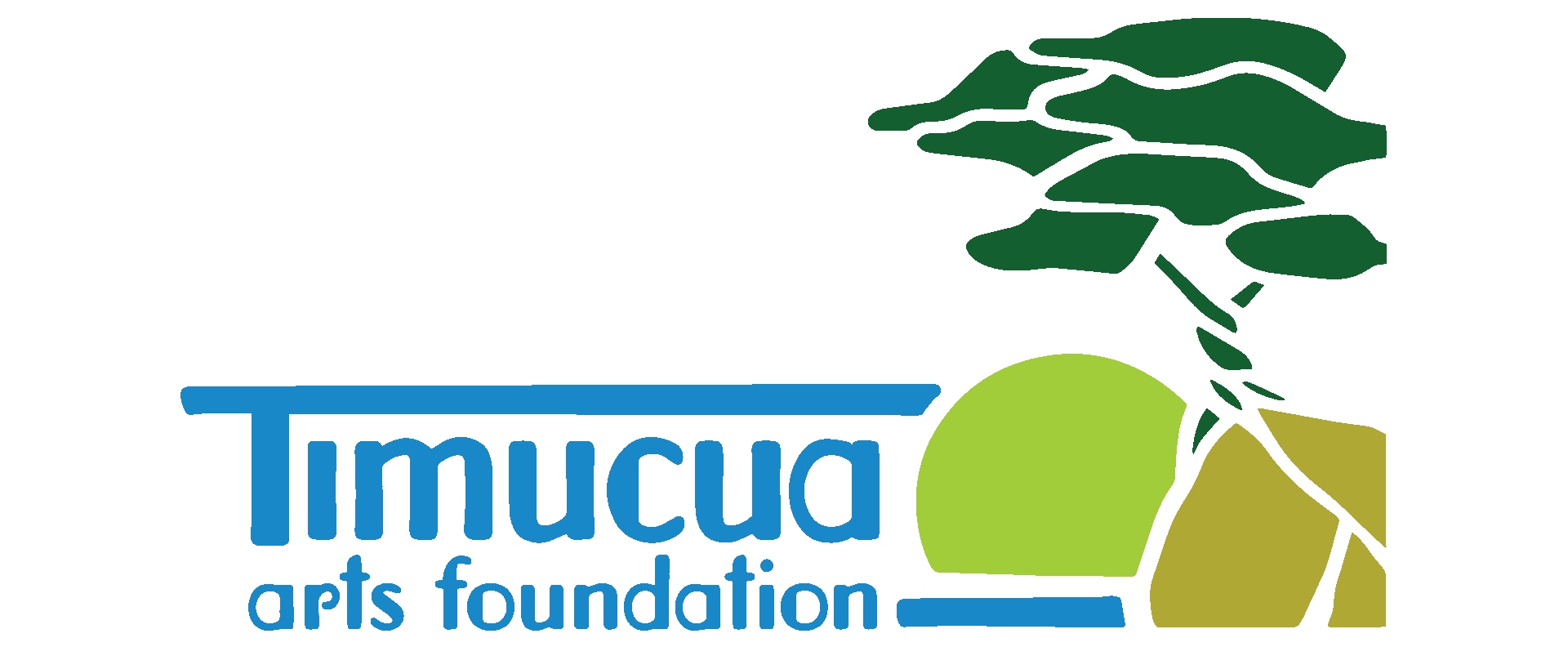 Agenda
5:30 - 6:30 PM: Dinner at Delanaey's Tavern
Members will need to cover the cost of dinner themselves.
6:45 PM: Private Tour of Timucua Arts Foundation
7:30 PM: Reserved VIP Seating
Feel free to bring your own bottle/beverage to the show

Street parking is available on the west side of the building on Summerlin Avenue and also at Wadeview Park.
Questions?
Please contact the Club Administrator, Tricia Wansor, at HarvardClubCF@gmail.com or 954-914-3148.
Highlights
Carlos Serrano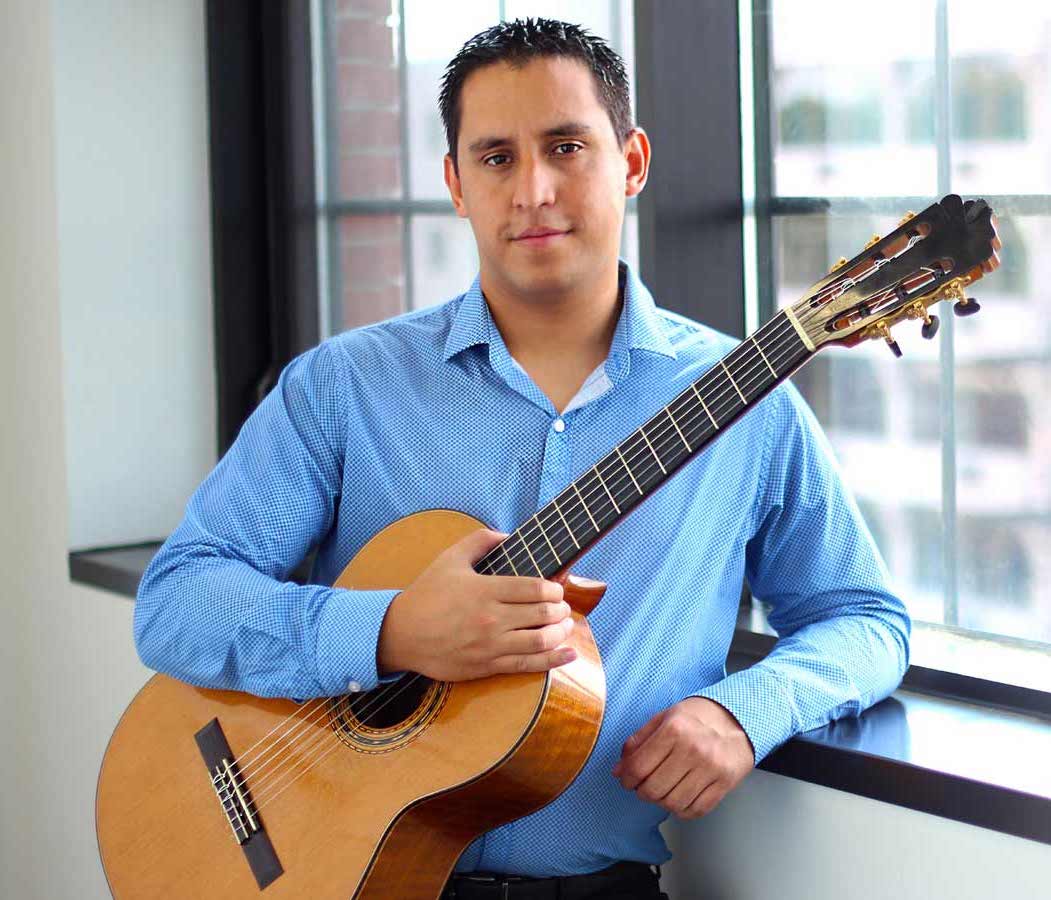 Born in Colombia, Carlos is a talented musician who holds a Master's degree in Classical Guitar from the University of Wisconsin-Milwaukee. He has achieved notable success in his career, winning the 19th Annual FIU Concerto Competition and receiving an honorable mention at the 2016 South Florida Young Artist competition. Carlos has performed at a variety of esteemed events presented by organizations such as the Miami Classical Guitar Society and the Milwaukee Classical Guitar Society. He has also had the opportunity to study with several renowned guitarists and composers.
Timucua is thrilled to host such an accomplished artist and invite you for an unforgettable evening of music.
Benoit Glazer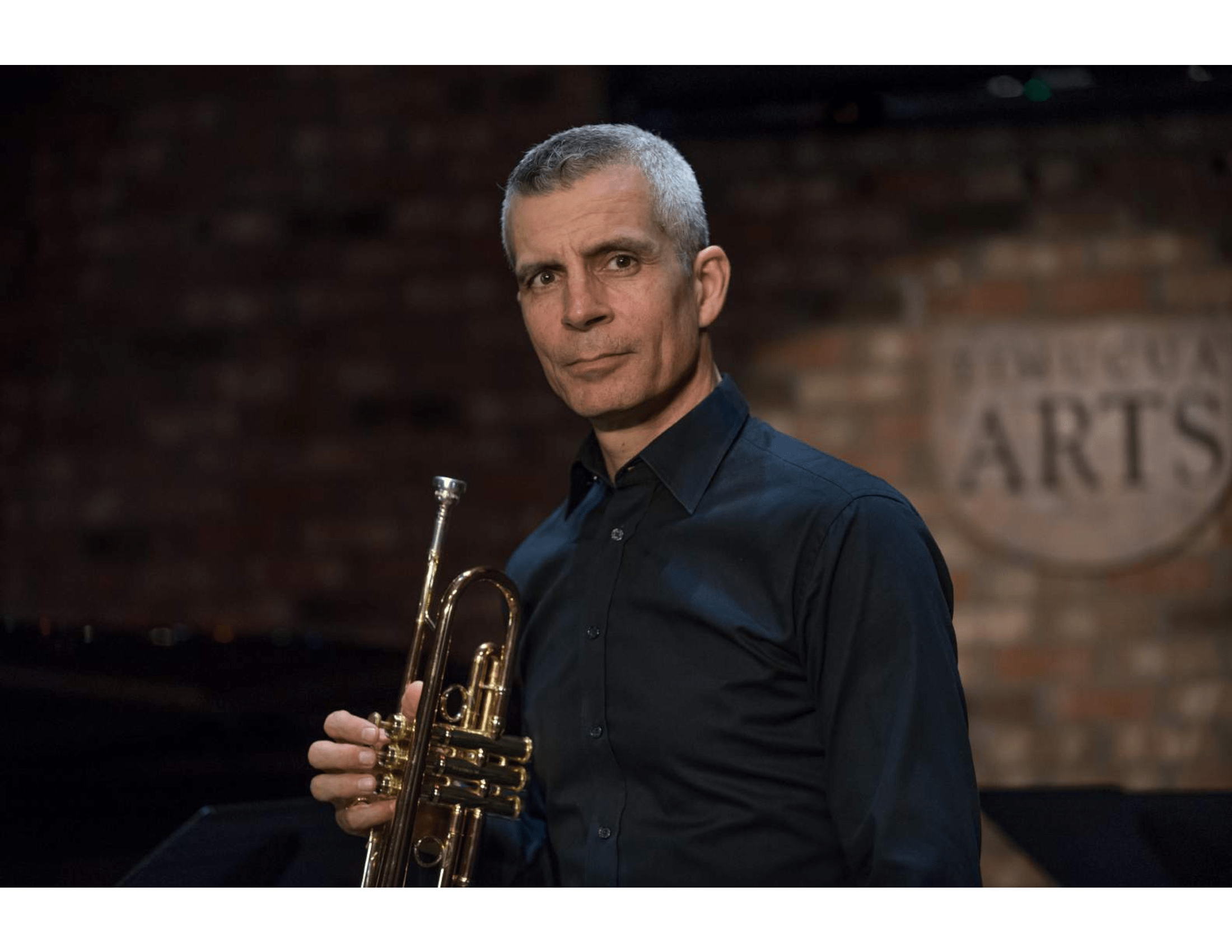 Benoit Glazer grew up in the Laurentian mountains in Québec. He studied music privately as a teenager and got two degrees in music performance and conducting. He taught in the jazz department at McGill from 1986 to 1996, starting at 21. During that time, he was a busy touring and studio musician. He has played live for 15 million people, and albums he is on have sold millions of copies. Between 1998 and 2017 he conducted La Nouba, Cirque du Soleil. In 2000, he founded the Timucua Arts Foundation, of which he is still the artistic and technical director. He often speaks at colleges about career choices in music, audio and video, studio building, venue design, community building, and philanthropic endeavors. He has been on advisory boards for Doctor Phillips Center, governments and universities.