The Harvard Club of Central Florida
in conjunction with
MIT Club of the Palm Beach Region
Invite you to
Future Trends in the Electric Vehicle Landscape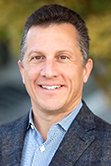 Pasquale Romano, President and CEO of ChargePoint, will discuss the pivotal role that EV stations are destined to play in the future acceptance of electric vehicles. ChargePoint, an electric vehicle infrastructure company based in California, operates the largest online network of independently owned EV charging stations and makes the technology used in it. The network operates about 125,000 stations in 14 countries.
Pasquale holds an undergraduate degree in computer science from Harvard University and received his MS from MIT.



Monday, April 12, 2021
5:00 PM - 6:00 PM
(Zoom information will be sent in advance)

Cost:
Harvard Club of Central Florida Members: FREE
Non-members: $10.00
Not a member?
Join the Harvard Club of Central Florida Today!

Questions?
Please contact Club Administrator, Tricia Wansor: HarvardClubCF@gmail.com or 954-914-3148.