The Harvard Club of Central Florida
Presents
THE FIRST IN-PERSON EVENT OF THE YEAR!
4Roots
Unearthing the Power of Food to Build Healthy Communities

Leadership Breakfast

Join the Harvard Club of Central Florida for a delicious breakfast followed by an insightful presentation by John Rivers and Sara Elliott at 4Roots in Orlando. The presentations will be in-person and also broadcast on Zoom for those who cannot or prefer not to gather in-person.

HCCF expects strong demand as this is the first in-person event in over a year and in-person attendance at 4Roots is limited to 25 people, so sign up now as advanced purchase is required!

4Roots Farm Campus and Feed the Need are both projects under the 4R Foundation led by John Rivers. The Farm was the foundation's first project; however, when COVID hit, John pivoted to providing healthy meals and employing laid off restaurant workers through Feed the Need.
Feed the Need's numbers are incredible and reflect lives changed during this difficult time.
1.7M meals served

300 jobs created in 2020 as a result of Feed the Need

650k of FL grown produce rescued from the fields and used in the meals

Friday, May 21, 2021
8:30 AM - 10:00 AM
4Roots is an alliance of community stakeholders investing in a healthy thriving, sustainable, food system. Our key initiative is the 4Roots Farm Campus which is being developed in the heart of Orlando to serve as a community crossroads where individuals and organizations can work together to build solutions for a better food future.
AGENDA
8:30 - 9:00 AM | Breakfast for in-person participants
9:00 -10:00 AM | Presentations on the 4Roots Farm Campus Project and Feed the Need
(presentations will be in-person and also broadcast on Zoom)
Reserve early as capacity is limited to 25

Date: Friday, May 21, 2021
Time: 8:30AM breakfast, 9:00AM presentations
Place: 4Roots
Address: 1918 W Princeton St, Orlando, FL 32804
Parking: FREE (onsite around facility) - ALTERNATE ROUTE DUE TO CONSTRUCTION BELOW
Member Exclusive Access to Early Bird April 20 - April 29

Early Bird April 30 - May 7th:
Harvard Club of Central Florida Members $20.00 per person
Non-Members and Guests $30.00 per person
Regular Ticket after May 7th:
Harvard Club of Central Florida Members $25.00 per person
Non-Members and Guests $35.00 per person

Price includes breakfast
Please note that sales are final. No refunds.
Seating is limited, reserve early!
(A zoom link will be provided for those preferring not to gather in person)
The entrance to the 4Roots office off Princeton St. has been temporarily shut down due to construction. Please REVIEW MAP BELOW and follow the alternate route on the map. From 441/OBT, turn onto New Hampshire, then turn right onto Stanhome. 4Roots is the last business on the left.










Meet the Speakers*
Following a 20-year career in healthcare, John Rivers retired as President of a $1.5 billion company to pursue a lifelong dream of opening a restaurant. In 2009, John created his first concept, 4 Rivers Smokehouse, which quickly became one of the fastest growing restaurants in the Southeast. The business grew to 22 locations to include John's other concepts, the Southern-inspired COOP, the Mexican themed Cantina at Disney Springs, and the farm-to-table 4Roots Café. 4 Rivers garnered national recognition being named "The South's Best BBQ" by Southern Living, and the "#1 BBQ Restaurant Chain" by MSN.
Born out of John's garage, the "barbeque ministry" remains at the heart of the company's mission to lift up those in need and help build better communities. The culmination of the 4R Foundation's work, the Orlando based 4Roots Farm will serve as a community campus to inspire revolutionary change in Florida's food system through education on sustainable and regenerative farming, advancements in agriculture technology, and research in culinary medicine via the launch of the Culinary Health Institute.
Author of The Southern Cowboy Cookbook and graduate of Florida State University College of Business, where he served on the Board of Governors, John has been named one of the Restaurant Industry's Power 20 Leaders by Restaurant Business & News, Restauranter of the Year by Florida Restaurant and Lodging Association, and Orlando Magazine's "50 Most Powerful, 15 to Watch". John had the honor of cooking at the prestigious James Beard House in New York City, and was twice named a finalist for the Ernst & Young Entrepreneur of the Year Award.
John serves on the FDACS Food Security Advisory Council and the Department of Agriculture Innovation Committee for the State of Florida, and is a member of the Florida Governor's Council of 100. John lives in Winter Park with his wife and two children, and serves on the boards of numerous school, church, and local charitable organizations.

Sara Elliott is a creative nonprofit executive with 20 years of experience creating strategies and programs for change. Most recently, Sara was the Director of Programs at the Stone Barns Center for Food and Agriculture, a national nonprofit working to change the way America eats and farms. At Stone Barns, Sara created new signature programs, including Food Ed, a food studies course for high school students; the national Exchange Fellowship, supporting young food system change agents; and intensive programs for farmers, chefs and doctors. While there, she helped to secure the organization's largest corporate sponsorship and largest individual donation to date.
Before joining the Stone Barns team, Sara was the Director of Signature Marketing Projects at The Nature Conservancy, where she developed Design for a Living World, a traveling exhibit and Nature Works Everywhere, the organization's first foray into online education. She also spent years as a consultant on mission-driven land use projects, including the JY Ranch in Wyoming, Sundance Preserve, and the Stone Barns master plan.
Sara has a Master of Urban Planning from the Harvard Design School and a bachelors degree from Colorado College. She co-founded Mundo Verde, a public charter school in Washington DC focused on Education for Sustainability, voted an Ashoka Changemaker school. In 2021 she was named a 2021 Game Changer by the Orlando Business Journal. Sara lives in Winter Park with her husband Victor and sons Oscar and Gustavo.

*Please note: the views of the speaker(s) in no way represent those of the Harvard Club of Central Florida, Harvard University or eHome Counseling Group, nor is this event an implied endorsement of the speaker or her views. All financial proceeds for the Leadership Event remain the property of the Harvard Club of Central Florida.
Questions?

More about 4Roots


4Roots is creating the epicenter for revolutionary local food solutions, right here in the heart of Orlando. An amazing opportunity through Dr. Philips to locate a new farm campus on an 18-acre site in the Packing District.

This site is ideally located at a crossroads where we can bring together people from different neighborhoods – from Pine Hills and Parramore to College Park and the Country Club of Orlando.

In the Education Phase (Phase I), classrooms, fields and a teaching greenhouse will launch the cultivation of the next generation of food citizens, building a pipeline of people who know why food matters and are inspired to get involved. Phase I partners include Orange County Public Schools, Valencia College, UCF and UF-IFAS.

To learn more please visit 4rootsfarm.org.
The 2021 Harvard Club Leadership series is sponsored** by: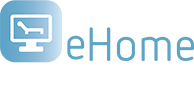 eHome Counseling Group is based in Orlando and led by HCCF leaders Brad Rex (CEO) and Gina Carr (CMO), both HBS grads. eHome provides premier video mental health counseling services with proven outcomes, outstanding counselors, and cost-effective care nationwide. The company treats all behavioral health conditions, from mild to moderate depression and anxiety to PTSD, addiction and co-occurring disorders. eHome makes it easy to get help, with accessible, confidential care in the convenience of your home or office. For more information, visit www.eHomeGroup.com.

**Harvard University does not endorse any sponsors, candidates, products, or services mentioned on this website