VIRTUAL - Local Networking Night
Network with your the Local Harvard Community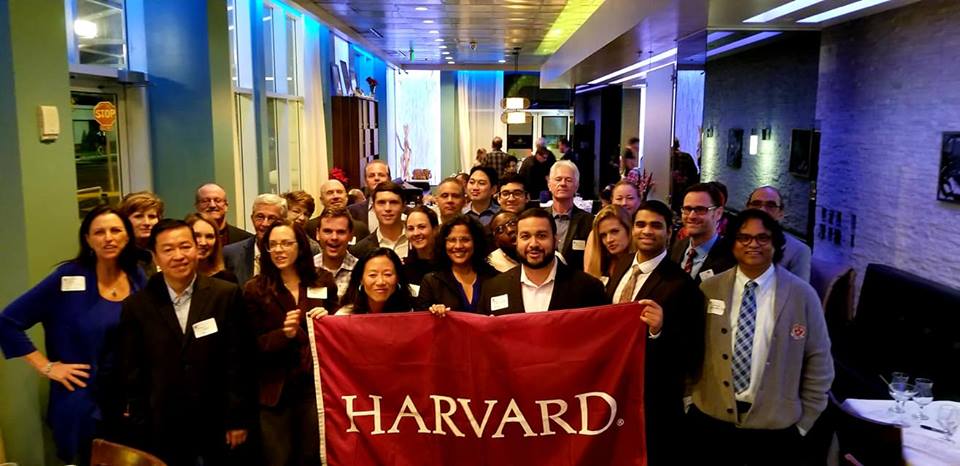 Join us for the third annual HCCF Local Networking Night (LNN) on Tuesday July 28 starting at 5:00 PM. This virtual event will be hosted on Zoom!

This is a great opportunity to explore and expand your Harvard Network! Students and Alumni of all Harvard Schools and Programs are welcome.
Don't forget to RSVP below to receive the Zoom meeting invite! If you don't have Zoom installed, please install and test before the LNN. Click here to install.
When:
5:00PM - 7:00PM Tue 28 Jul 2020, Eastern timezone

RSVP Here...
Look Who's Coming:
Anna Koch
1993
Jenny Jiang
Hannah Furstenberg-Beckman
Jeffrey Au
Lam Research Corp
Pamela Fisher
Vaid Ghaffari
Eric Coleman
Brad Rex
eHome Counseling Group
Rutu Manchiganti
Master of Engineering Management Programs Consortiu
Ted Kaplan
David Sprinkle
Veritas Recruiting Group
Peter Camacho
Christina Clary
Digital Communications Group
Cameron Mease
eduardo coello
John Hickle
Biz Grow Source, LLC
Dan Abelow
Breakthrough UX
Eric Coleman
Margaret Lezcano
HKS
Christine Dahnke
April Maddy
Consultant
Maria Mendez
All About Smiles Orthodontics
Anastasiya Dzyakava
Office of Vice-Prime-Minister - Minister for Digital Transfo
Christina Clary
Digital Communications Group
David Johnson
HBS
Eddy Dominguez
HCCF
Eduardo Coello
Wayne barry
Vitas Healthcare
Larry Kahn
GOLF CHANNEL
RICHARD OEHMLER
Jennifer Anderson
retired
Shan Atkins
Pat & Jim Schroeder
Keiron Hylton
Paul Roldan
AllGen Financial Advisors, Inc
Jacob Werksman
Victory Strategies
David Stofcik
Walt Disney Imagineering
Samantha Cochran
NASA
Carl Patten
Argue Medical Group
Daniel Rubin
Valencia College
Taimur Ahmed
Law School
Vanaja Ragavan
Aviana Molecular Technologies, LLC
Wayne barry
Vitas Healthcare
Deepa Fernandes Prabhu
Kim Lopdrup
Hannah Scoville
Katherine Ho
U.S. Attorney's Office
Jay614 Madigan
Lake Cane Restoration Society
Matt Reynolds
Brandwell Partners
Ken Duarte
Katie Lazarowicz
The University of Texas at Austin
KIM LOPDRUP
Red Lobster
Mario Montoya
Christian Sanchez
National Affordable Housing Trust
Joseph Durso
Embrace Families, Inc.
janella ulloa
Caris Life Sciences
Michael Feldman
Cynthia Serrano
Visit Orlando
DANIEL JAYE
Aqfer
Scott Knopf
Christina Clary
Digital Communications Group
Umar Ahmed
Syed Ahmed
Jim Fitch
Strategic Services
Keiron Hylton
Joseph Durso
Embrace Families, Inc.
Ken Duarte
Taimur Ahmed
Law School
Christina Clary
Digital Communications Group
... a total of 70 guests.
Note: to opt out from this list please sign in, go to My Account and change your preferences under My RSVPs.
FAQs

I don't have Zoom. How do I download?
Go to https://zoom.us and download a free copy. Then click on the link you will be sent for registering and you will be able to join the meeting. Please do a quick test prior to the meeting.
Who is eligible to participate?
This event is open to Harvard students and alumni of all Harvard schools and programs.
How much does it cost?
Event attendance is FREE.

Should I wear my Harvard Attire?
Sure, dust if off, wear it. Be prepared to show it off via Video!
I am looking for a job... Is this a good place to network?
Absolutely! This is a great event to find connections that can help you achieve your career goals.