Local Networking Night
Network with your the Local Harvard Community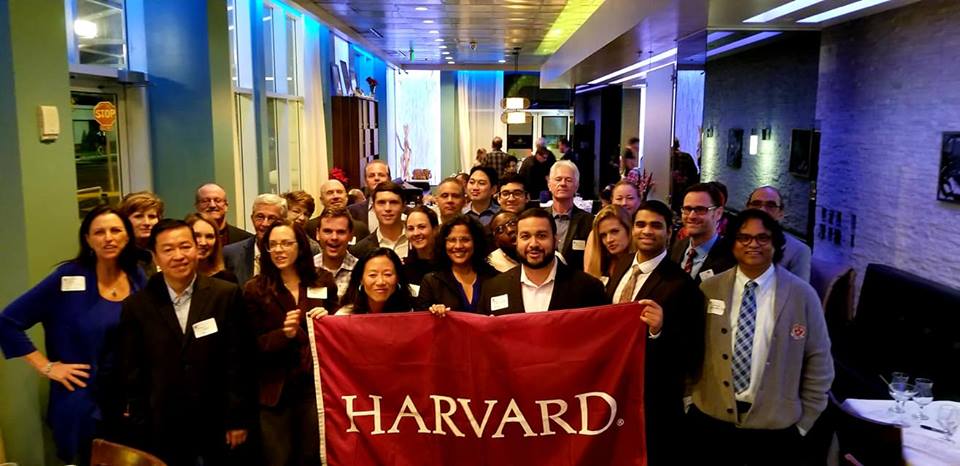 Join us for the second annual HCCF Local Networking Night (LNN) on June 26 starting at 5:30 PM located at the University Club in Downtown Orlando.

This is a great opportunity to explore and expand your Harvard Network! As a bonus, we will get an exclusive tour of the new University Club. Don't miss this event!
Students and Alumni of all Harvard Schools and Programs are welcome. Light bites will be provided and drinks will be available for purchase.
Don't forget to RSVP below!
Show your Harvard Spirit! You could win a prize!
When:
5:30PM - 8:00PM Wed 26 Jun 2019, Eastern timezone

Where:
University Club - Downtown
150 East Central Boulevard
Orlando, FL 32801 USA
[ Get Directions ]
RSVP Here...
Look Who's Coming:
Pam Fisher
Janella Ulloa, PhD, MPH
UCF
Larry Kahn
GOLF Channel
Nathalia Bailey
VaxCare
Bob Gersh
East Coast Capital
William Herbert
Brian Haas
Alyce Su
China Queen Capital
David Wang
Arete Consulting International
David Wang
Arete Consulting International
Bensan George
Orange County Conventions and Visitors Bureau
Maria Martinez
New Creation Ezekiel L L C
Sydney McDonald
Brad Rex
eHome Counseling Group
Taimur Ahmed
Barry School of Law
Michael Bruce-Rivera
Harvard College
Larry Kahn
GOLF Channel
Lori Spivey
Florida Africa Foundation
Eliza Juliano
Canin Associates
Christine Dahnke
Nancy Rex
Jacob Werksman
Victory Strategies
Eddy Dominguez
Harvard Club of CFL
Don Christopher
Baker Donelson
Margaret Lezcano
UBS
Dr. Rick Hartker
NSI Orlando
... a total of 28 guests.
Note: to opt out from this list please sign in, go to My Account and change your preferences under My RSVPs.
FAQs

Who is eligible to particpate?

This event is open to Harvard students and alumni of all Harvard schools and programs. Guests are welcome.

How much does it cost?
Event attendance is FREE; food is provided and beverages are available for purchase.

Should I wear my Harvard Attire?
Sure, dust if off, wear it. Be prepared for the dance off if you are a finalist!

Should I bring my business cards?
Yes!! This is a great place to network! AND you can start networking prior to the event by registering and entering your Facebook, LinkedIn, and Twitter monikers! (Registration is not currently open.)

I am looking for a job... Is this a good place to network?
Absolutely! This is a great event to find connections that can help you achieve your career goals.