Leadership Breakfast - The Image of Leadership with Sylvie di Giusto
People make decisions about you VERY quickly. Are you ready?!
Harvard Club Leadership Breakfast
Sponsored by the Harvard Club of Central Florida
and the Harvard Business School SIG
**** Seating is limited. ****
We are excited to present our next Harvard Club Leadership Breakfast event, featuring Sylvie di Giusto. Sylvie will present:
The Image of Leadership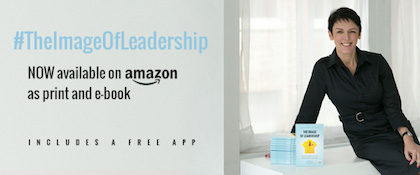 One, two, three, four, five, six, seven. People whom we meet make quick decisions about us.

Should they hire us? Vote for us? Buy something from us?
Seven seconds. This is that brief moment in time when others first see you, or your employees -whether it's at a meeting, on the job, on stage, on TV, at the point-of-sales or at an interview. They may have some prior knowledge of you and your company, but this is the first time others actually lay eyes on you — and judge you.
In this power-packed session, Sylvie will help you to explore how people make up their minds very quickly about you, your leadership potential, your products or your organization - and either open the door for you or slam it shut.

She will reveal the components of a professional imprint, which is the sum total of four factors: appearance, behavior, communication, and digital footprint. And, after your professional imprint had been established in the first seven seconds, how you need to sustain it over time. She will help you master the message that you communicate with the world, and she will share practicable tools and tips on how to adjust your "look of leadership" to become the leader that you deserve to be.
Check out Sylvie's Personal Invitation video:
https://www.youtube.com/watch?v=JmT2Wvp35uk
Details...
Date: Friday, September 25, 2015
Time: 7:30 am - 9 am
Location: The University Club of Orlando
150 E. Central Blvd.
Orlando, FL 32801
407-425-2514
Parking
Free parking is available in the lot adjacent to the University Club.
Registration
Harvard Club Members & Guests
Early Bird $20 till September 19
After September 18 - $30
All Ivy Network Members & Guests
Early Bird $25 till September 19
After September 18 - $35
Other Business Professionals
Early Bird $25 till September 19
After September 18 - $35
7:30 - 8:00 Full Hot Buffet Breakfast / Networking
8:00 - 9:00 Presentation
NOTE: We anticipate this meeting will attract more members than the University Club can accommodate. If this happens, priority will be given to Harvard Club members before other reservations are accepted. If you have not yet joined the club, Join Now!
If you would like to recommend a speaker for the Harvard Club Leadership Breakfast Series, please send suggestions to the Leadership Breakfast chair Gina Carr at gina@ginacarr.com or 678-653-0115.
Sponsorship Opportunity:
A single event sponsor will be provided the opportunity to make brief remarks prior to the featured speaker's presentation. Also, this sponsor will be featured in future online marketing, emails, and on the club website. If you are interested, contact gina@ginacarr.com or 678-653-0115 for details.
About Sylvie di Giusto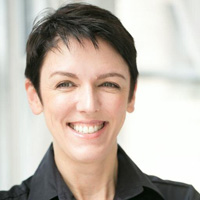 Sylvie has 20 years of corporate experience educating and inspiring thousands of clients around the world. Throughout her career, she has held senior positions, mainly within Human Resources, for international organizations ranging from 10 to 100,000 employees. Today, she is a recognized member of the international business community because she has worked with every strata of management — from CEOs to young executives — within industries like advertising, automotive, consulting, consumer products, entertainment, financial services, food, health care, pharmaceutical, retail, technology and tourism.
Sylvie is fascinated by the power of image, and the way people can use their professional presence to positively influence their lifelong career. Over the years she has learned it's better to craft the way others are going to perceive you, rather than to sit back and hope it's going to be great. Her ability to empower people, along with her corporate background, led to her founding Executive Image Consulting based in New York City. Sylvie invites employers and employees to get real. She asks the necessary questions that enable professionals to think about professional image as much more than just fashion, clothing and appearance.
Sylvie's Website: http://executive-image-consulting.com
What is a Leadership Breakfast?
The Leadership Breakfast is a one-of-a-kind opportunity for Harvard alums, All-Ivy colleagues, and their guests to meet face-to-face with the most sought after leaders in business and the community. You can count on the speaker's comments to be candid, insightful and not likely to be heard in public elsewhere. You can share your views with them during the pre-meeting buffet breakfast, question and answer period and post-meeting informal discussion.
Similar Harvard Club-sponsored leadership breakfast meetings exist around the globe. These events are great for networking, for learning, and for enhancing visibility of the Harvard brand within the community.