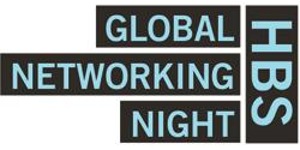 HBS Global Networking Night -
A Worldwide Gathering of HBS Alumni
On a single night, in locations around the world, HBS alumni will gather for an evening of socializing and networking. See old friends. Make new connections. Explore opportunities.

This year's GNN is an extra special event as we will get to hear from real estate and business mogul Anil Valbh, graduate of the HBS Executive MBA program (OPM). Anil is hosting our meeting at his Orlando hotel, the Hyatt Place Orlando in Lake Buena Vista.

DATE AND TIME
Wednesday, October 16th
6:30-8:30pm

LOCATION
Hyatt Place Orlando/Lake Buena Vista
8688 Palm Parkway, Orlando FL, 32836
407-778-5500
Due to the generous donation of the venue and refreshments by Mr. Anil Valbh,
there is no registration fee.

First drink and hors d'ouvres will be provided.

Parking is free.

Please RSVP below to let us know that you are coming as we need to know how much food to prepare.

See you there! RSVP Today!

Update: Here is the link to the photos from this event:
2019 HBS GNN photo album


---
About the Guest Speaker & Host of the Event
ANIL VALBH - Founder - Chairman And CEO at AVISTA
Anil Valbh founded and over the years transformed the AVISTA companies to where it stands today. Since arriving from India in 1978, he began in the industry with his first acquisition of an 18-unit hotel in California and has created and nurtured AVISTA with a portfolio presently valued over $100 Million. Over the years, Avista has owned, managed and developed over 65 hotels.
Over the past 35 years, Anil has developed an impeccable record in the hospitality industry. His name is well-recognized today by many lending institutions, hotel franchises, companies, and fellow hoteliers. He was recognized by Choice Hotels International as one of their most innovative and successful franchisees. Anil was recognized as America's Leading Top Twenty-Five Asian-Indian American Business Person. Anil and Avista were placed in the top half of the "Top 100 Owner/Developers" by "Hotel Business", a semi-monthly lodging industry newspaper published in New York. He was also a finalist in the Ernest & Young Entrepreneur of the Year® award. In 2010, Anil received his Executive MBA from the prestigious Harvard Business School (OPM).
In addition to his active business life, Anil devotes time to his family, a primary focus in his life. Anil is also involved in many community activities. As a man who holds key positions of responsibility in business, family, and community, Anil places the utmost importance on having a total commitment to excellence in everything he does.
When:
6:30PM - 8:30PM Wed 16 Oct 2019 ( Timezone: Eastern )

Where:
Hyatt Place Orlando/Lake Buena Vista
8688 Palm Pkwy
Orlando, FL 32836
[ Get Directions ]
RSVP Here...
Look Who's Coming:
Katherine Byrne
Gina Carr
Video Rock Starz
Terry Brock
Achievement Systems, Inc.
Eddy Dominguez
Harvard Club of CFL
Bob Trinh
The Villages Health
Heidi Bedell
Lori Spivey
Florida Africa Foundation
Deepa Fernandes Prabhu
Allscripts
Regina Murray
UPchieve
Sarita Shah
James Fitch
Anil Deshpande
Taimur Ahmed
WESLEY SPENCER
RETIRED CBS CORPORATION
Maria Martinez
New Creation Ezekiel
Thomas Starnes
Jay Madigan
Christine Dahnke
Joseph Goodell
George Stuart
George Stuart & Associates.
William Herbert
Disney
Brittany Dobson
Denise Godreau
Holiday Inn Club Vacations
Vanaja Ragavan
Aviana Molecular Technologies
Jim Fitch
retired
Pam Fisher
John Hickle
Biz Grow Source, LLC
Sofia Medina Hickle
Biz Grow Source, LLC
Greice Zaffari
Ferruti
Chris Martin
inPhronesis
Patrick Fullerton
Paul Daigle
PartnerInVoip
... a total of 32 guests.
Note: to opt out from this list please sign in, go to My Account and change your preferences under My RSVPs.