The Harvard Club of Central Florida and the Harvard Business School Club
are teaming up to present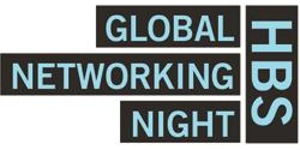 HBS Global Networking Night -
A Worldwide Gathering of HBS Alumni

On October 26, 2022, in locations around the world, HBS alumni and their guests will gather for an evening of socializing and networking.
Join us as we welcome recent graduates and meet other alumni at this relaxed and fun event!
Wednesday, October 26, 2022
6:00 PM - 8:00 PM
Light bites and a cash bar
(credit card only)
are offered for HBS alumni and their guests.
Citrus Club
255 S. Orange Ave | Suite 1800 | Orlando | 32801
The Club is proud to welcome Dr. Chloe Carmichael as the keynote for this year's HBS GNN.
Dr. Chloe

will share principles for high achievers to harness restlessness, roadblocks, and distractions into a productive drive towards personal and professional fulfillment. She will connect these principles to networking to help create a mindset that will help us all to make the most of any chance to mix and mingle with others - including at GNN!
DR. CHLOE CARMICHAEL is a clinical psychologist, speaker, and USA Today bestselling author of Nervous Energy: Harness the Power of Your Anxiety. She holds a doctorate in clinical psychology from Long Island University, and graduated summa cum laude from Columbia University. Her private practice focuses on high functioning people. She sits on the advisory board for Women's Health Magazine (Hearst), and consults for prestigious companies such as Baker McKenzie (3rd largest law firm in the world). She has been published in various academic journals, and has been featured on VH1, Inside Edition, ABC Nightline, and other media.


EARLY BIRD PRICING EXTENDED!!
REGISTER HERE
Please note that sales are final. No refunds.
EARLY BIRD Ticket October 3 - 25
Harvard Club of Central Florida Members $25.00 per person
Non-Members and Guests $35.00 per person
Ticket at the door
Harvard Club of Central Florida Members $35.00 per person
Non-Members and Guests $45.00 per person