Harvard College Admissions Interviewer Workshop
VIRTUAL EVENT
Learn more about Interviewing Prospective Applicants to Harvard College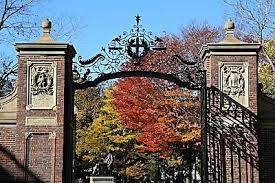 Alumni play a crucial role in advising and mentoring the next generation of Harvard students. We rely on the generosity and thoughtfulness of our alumni around the world to help us interview candidates for admission.

Applications for the Class of 2026 have begun to arrive and another interviewing season is upon us. On
direction from Harvard, all interviews will be handled online via the interface of your choice: Zoom,
Skype, etc. This change should make scheduling easier for interviewers and applicants, though the lack
of in-person contact will no doubt take some adjusting for everyone involved.

The Harvard Club of Central Florida invites you to a workshop and training session with Ed Murphy AB '81, HCCF Schools & Scholarships Chair. Our new Harvard Admissions Committee Rep Jacob Hansen will also be on-hand to offer his perspective.

Ed and Jacob will discuss the interview process and answer your questions.

WEDNESDAY, OCTOBER 13, 2021
6:00PM - 8:00 PM
Zoom info:
Meeting ID: 839 0030 5351
Passcode: 893700

Please consider volunteering a few hours of your time per year to assist with the interviewing of future Harvard College alumni from our area.

Thank you for all that you have done, and continue to do, to lead the way and represent Harvard.