Wednesday, March 16, 2022
5:30PM - 8:00PM

Osphere Grill & Bar
407 E Central Blvd | Orlando | 32801

Global Networking Night (GNN) is a great opportunity to explore and expand your Harvard Network. This unique annual event brings alumni together for one night in cities around the world. Held in local establishments, GNN events are designed to provide networking opportunities in fun, informal, and relaxed settings.

The first GNN, held on December 30, 2008, saw over 1,700 guests in 15 locations across the globe. Since then, GNN has expanded to over 90 locations hosting more than 5,500 attendees.

All GNN events are open to Harvard students and alumni and their guests.
Appetizers will be served
Cash bar available

We ask out of respect for other members that you take proper precautions when attending in-person events. Our club suggests you should be vaccinated for COVID-19 or wear a mask and observe social distancing. By registering for this event, attendees will waive any and all claims potentially arising from any exposure to the COVID-19 virus related to this event organized by the Harvard Club of Central Florida.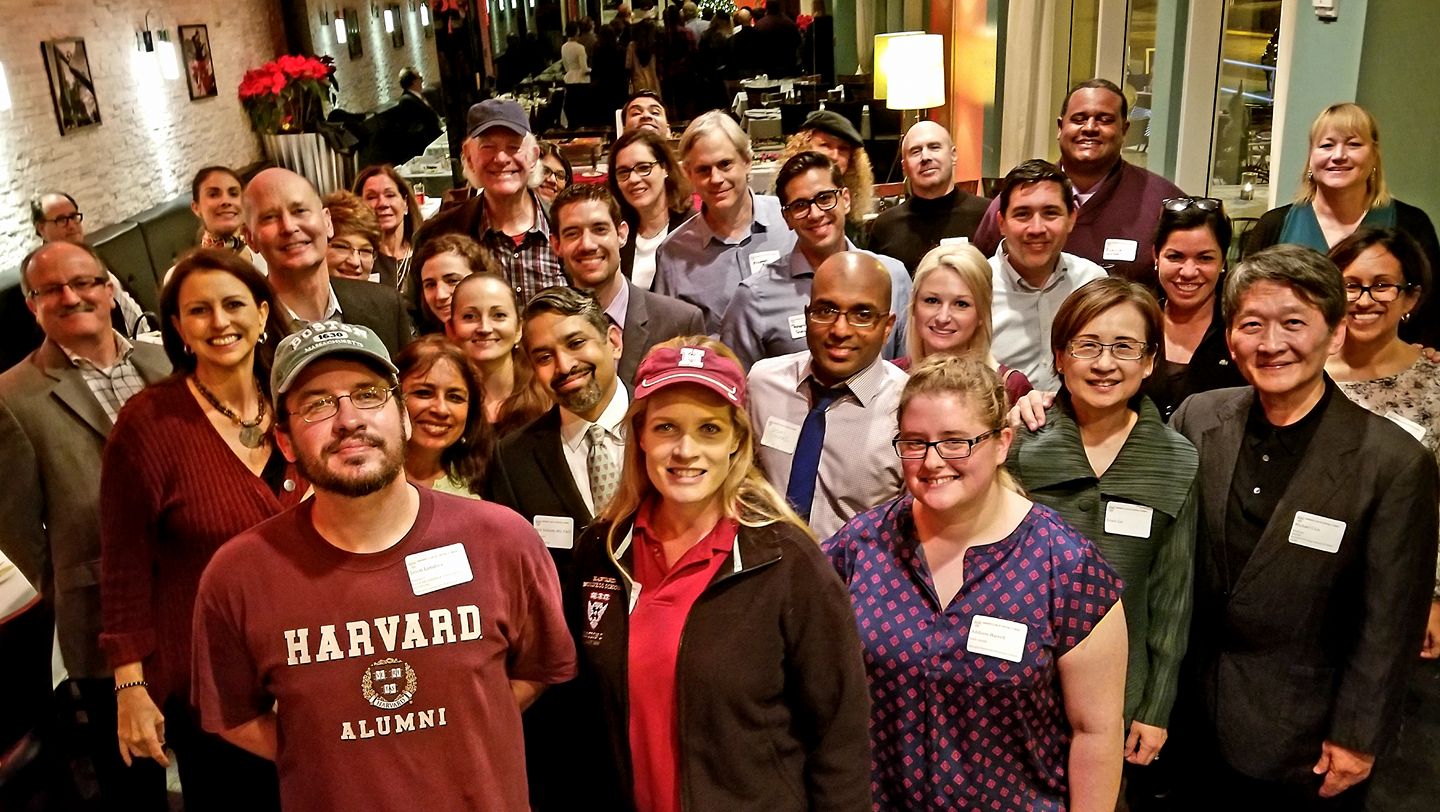 Let's meet for a night of networking!
FAQs
Who is eligible to particpate?
This event is open to Harvard students and alumni. Guests are welcome.

How much does it cost?
Event attendance is FREE; appetizers are provided and beverages are available for purchase.

Should I wear my Harvard Attire?
Sure, dust if off, wear it.

Should I bring my business cards?
Yes!! This is a great place to network! AND you can start networking prior to the event by registering and entering your Facebook, LinkedIn, and Twitter monikers!

I am looking for a job... Is this a good place to network?
Absolutely! This is a great event to find connections that can help you achieve your career goals.

I won't be in town.. can I join a GNN in another city?
Yes, but be sure to tell them what a great club we have in Orlando!