Harvard Club Leadership Event
LIFT Orlando

Working Together to Accelerate Community Transformation
Through Neighborhood Revitalization








LIFT Orlando, liftorlando.org, is an incredible project near the Camping World stadium that is revitalizing one of Orlando's poorest neighborhoods to defeat generational poverty. Over $100 million is being invested with beautiful housing, outstanding educational facilities and a state of the art health and wellness center in a private/public partnership. ZeroChaos is a major Orlando entrepreneurial success story.
As the Community Quarterback, Lift Orlando serves the collaboration of resident, business and community leaders working on a shared vision for revitalizing the Communities of West Lakes. No single organization is able to solve all of our challenges. We bring people together to build a brighter future for children and families.
Join the Conversation.


Thursday, March 25, 2021
5:00 PM


Meet the Speaker*




Eddy Moratin

, Executive Director of LIFT Orlando

Harold Mills, HBS '98, LIFT Board Member and prior CEO of ZeroChaos


*Please note: the views of the speaker(s) in no way represent those of the Harvard Club of Central Florida, Harvard University or eHome Counseling Group, nor is this event an implied endorsement of the speaker or her views. All financial proceeds for the Leadership Event remain the property of the Harvard Club of Central Florida.


The event is FREE to attend but you must RSVP to receive webinar instruction.

RSVP BELOW

More About LIFT Orlando


Vision: Neighborhoods where children grow up with hope and return with joy.

VIDEO: LIFT Orlando 2018 Purpose Built Communities Video Featuring Tangia Smikle

Shared Goals:
Mixed Income Housing - Ensure the availability of high-quality, mixed-income housing that elevates the standard of living for low-income families, while providing the comfort of quality amenities that attract new residents.


Cradle to Career - Deliver a top-performing cradle to career educational pipeline that begins with early childhood development, continues through post-secondary education and culminates in promising careers.


Community Health & Wellness - Collaborate with residents and local nonprofits to create a mix of high-quality facilities, programs, and services that enhance quality of life and increase life expectancy for all, regardless of income.


Long-term Economic Viability - Stimulate the neighborhood economy and increase the average household income for existing residents by improving employability, facilitating job placements, attracting employers and fostering entrepreneurship.

For More information: www.liftorlando.org
The 2021 Harvard Club Leadership series is sponsored** by: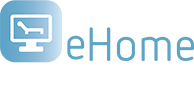 eHome Counseling Group is based in Orlando and led by HCCF leaders Brad Rex (CEO) and Gina Carr (CMO), both HBS grads. eHome provides premier video mental health counseling services with proven outcomes, outstanding counselors, and cost-effective care nationwide. The company treats all behavioral health conditions, from mild to moderate depression and anxiety to PTSD, addiction and co-occurring disorders. eHome makes it easy to get help, with accessible, confidential care in the convenience of your home or office. For more information, visit www.eHomeGroup.com.

**Harvard University does not endorse any sponsors, candidates, products, or services mentioned on this website.

When:
5:00PM - 6:00PM Thu 25 Mar 2021, Eastern timezone

Where:
Virtual - via Zoom


[ Get Directions ]
RSVP Here...
Look Who's Coming:
Brad Rex
eHome Counseling Group
Christine Dahnke
mike mclellan
Levitate Wellness
John Hickle
Taimur Ahmed
Harvard Institute of Connections and Opportunities
Pam Fisher
Deepa Fernandes Prabhu
Taimur Ahmed
Harvard Institute of Connections and Opportunities
Patricia Leonard
Albert Schenkel
Eddy Dominguez
Harvard Club of Central Florida
Beaulah Flournoy Blanks
Law Office of Beaulah Flournoy Blanks PA
Bensan George
Harvard Club of Central Florida
Spencer C. Jourdain
Please Select
Patrick J. Fullerton MHCM
Veterans Healthcare Administration
Kim Lopdrup
Red Lobster
Kim Lopdrup
Red Lobster
Larry Kahn
HCCF
Gina Carr
eHome Counseling Grouo
Taimur Ahmed
Daniel Jaye
John Rigsby
Retired
John Rigsby
Retired
Susan Thompson
Retired
... a total of 25 guests.
Note: to opt out from this list please sign in, go to My Account and change your preferences under My RSVPs.