1) watch 2) cheer 3) thanks!!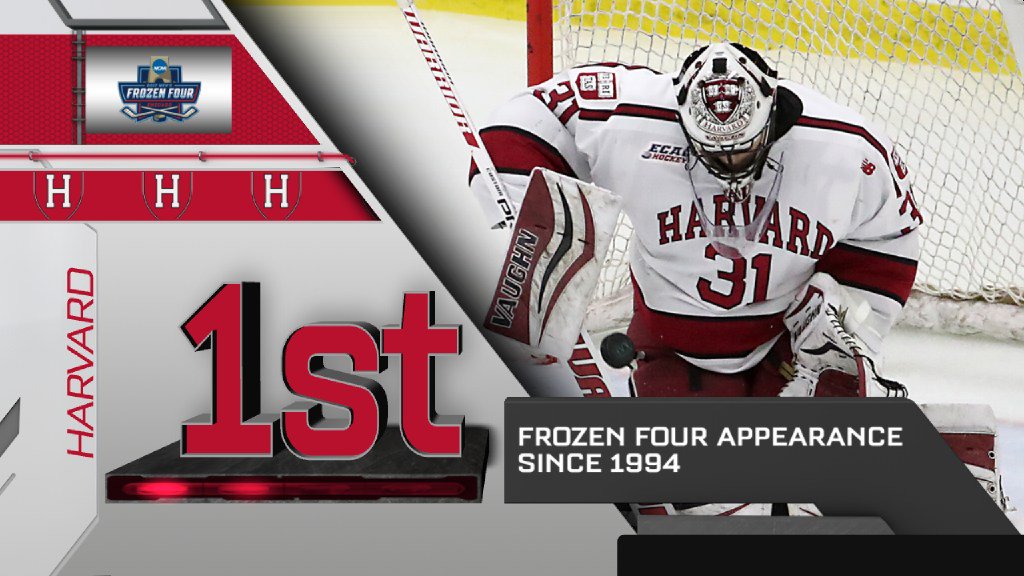 THANK YOU to every one of you who interviewed this alumni year. JOIN US this Thursday (April 6th) 6-9pm at Miller's Field House - 7958 Via Dellagio Way off Sandlake Road, Orlando, 32819 for a three-part party.
Part One - to thank you for your efforts this year and every year.
Part Two - to welcome our new admits to the Class of 2021 and their families.
Part Three - to cheer on Harvard Hockey in its NCAA Frozen Four semifinal match against U-Minnesota Duluth (winner skates Saturday night for the national championship). Puck drops and Party starts at 6pm Thursday night.
The HCCF will provide appetizers and a free first drink to every interviewer.
Plus big screen TV's tuned to the game on ESPN2. Come help us turn Miller's Field House in the Dellagio Plaza into Florida's version of "Dillon Field House South" and cheer Harvard Hockey to victory!
When:
6:00PM - 9:00PM Thu 6 Apr 2017, Eastern timezone

Where:
Miller's Field House
7958 Via Dellagio Way
Orlando, FL 32819
[ Get Directions ]
RSVP Here...
Look Who's Coming:
Larry Kahn
Ed Murphy
HCCF
Gina Carr
Gina Carr International
Eddy Dominguez
Harvard Club of CFL
Nancy Baker
myself
Melissa Rowker
Nick Debnath
Florida Otolaryngology Group
Richard Oehmler
Reggie Whitehead
Richard Oehmler
Harvard Club of Central Florida
Holly Dominguez
HCCF
Pam Fisher
HCCF
... a total of 12 guests.
Note: to opt out from this list please sign in, go to My Account and change your preferences under My RSVPs.
Connect with your IVY Community ...